You love drawing but you don't know how to get better? You want to create striking fashion images with your own unique style? You want to be able to draw any texture with any medium you are using?
"Fashion Illustration Bootcamp @ Campfire Creative" led by Go NAT's founder, Natalia Grishkova, shared with you a fresh take on fashion illustration. Through a volume of 3 hours, attendees were guided through couple of exercises from easy to more complex, tackling several different aspects of fashion illustration:
1. LINE QUALITY
How to draw different textures and express the mood/concept with one medium.
2. MIXED MEDIA
How to execute different fabrics like suede, leather, jeans, fur, silk etc and cut like clean crisp, soft, draft and many more with multiple types of media.
3. PROPORTIONS
How to get right proportions of model figure, choose a right pose that fits your design, copy of selected magazine images.
All exercises are linked with each other and conducted in the format theories demonstration and practice. At the end of the workshop, participants had a lot of creative work, informative handouts and notes to take home with them so they could see their own development through those exercises.
ABOUT THE INSTRUCTOR:
Natalia Grishkova is the Founder and Brand Director at Go NAT's and Creative Director at Ngrishkova d'art. She studied fashion design/arts at Ivanovo Stat Polytechnic University She has solid experience in the fashion industry including styling, pattern-making, fitting, draping, textile manipulation, construction, knowledge of printing methods, textiles, weaves, product development and production in Europe and Asia. Her specialties are: personal styling, custom-made garment, stage costumes, art photography, art history and modern dance.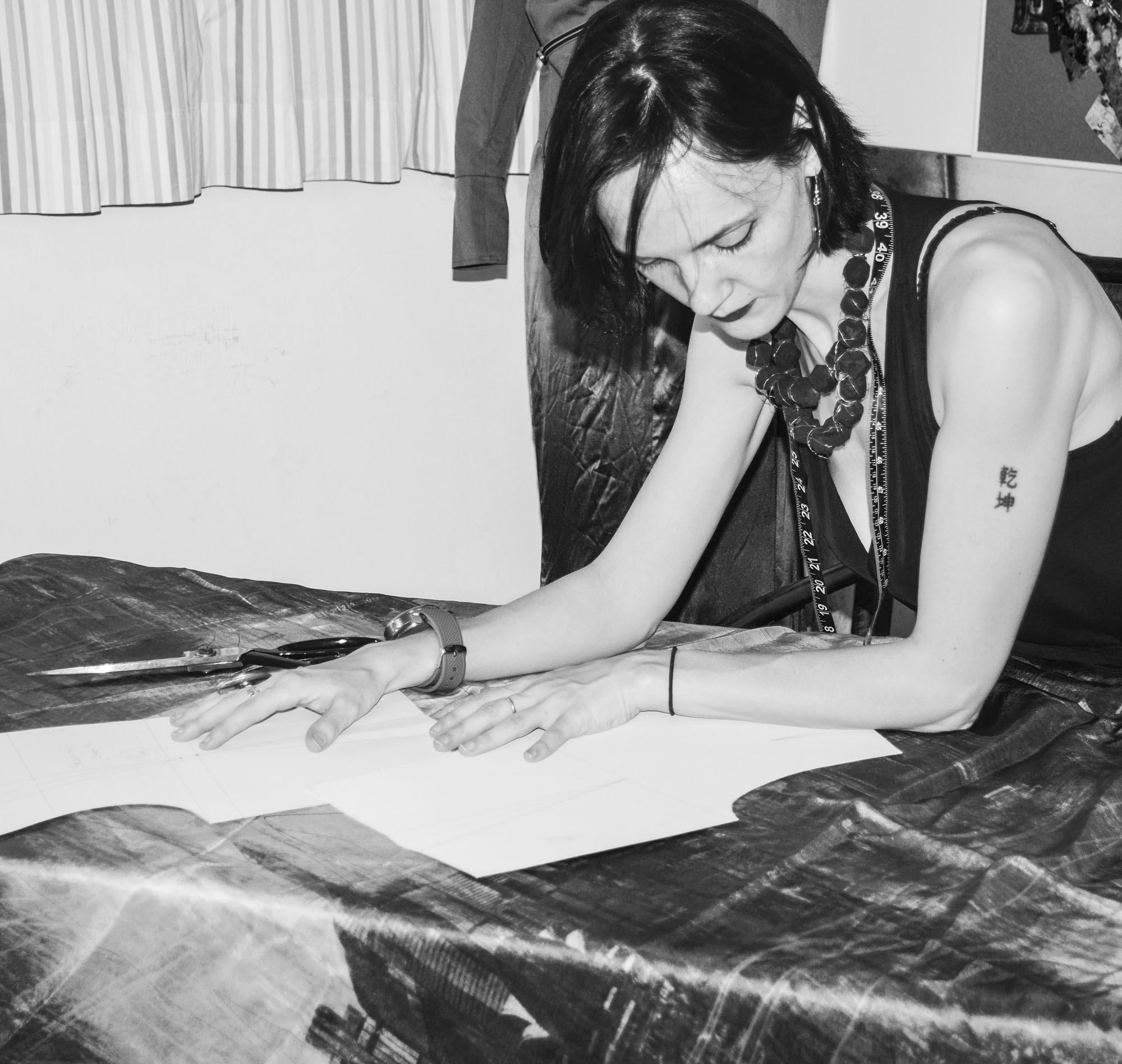 Are you interested in fashion design? Email us at gonat_s@ngrishkova.com to arrange a workshop with Natalia and accelerate your talent.